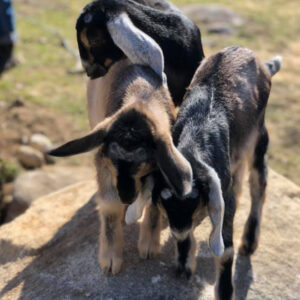 2023 Kid Reservation – Non-Registered Stock
$50 deposit per kid
This deposit will hold your place on our reservation list!
Deposits are not refundable if you change your mind, have a change in circumstance, etc. Read the full description below to familiarize yourself with the full process of buying goats at Three Charm Farm.
IMPORTANT: If you don't currently own any goats, you MUST buy at least two! This is essential for their wellness!
$

50.00
Select options